SUI-TANG DYNASTY, 6TH-7TH CENTURY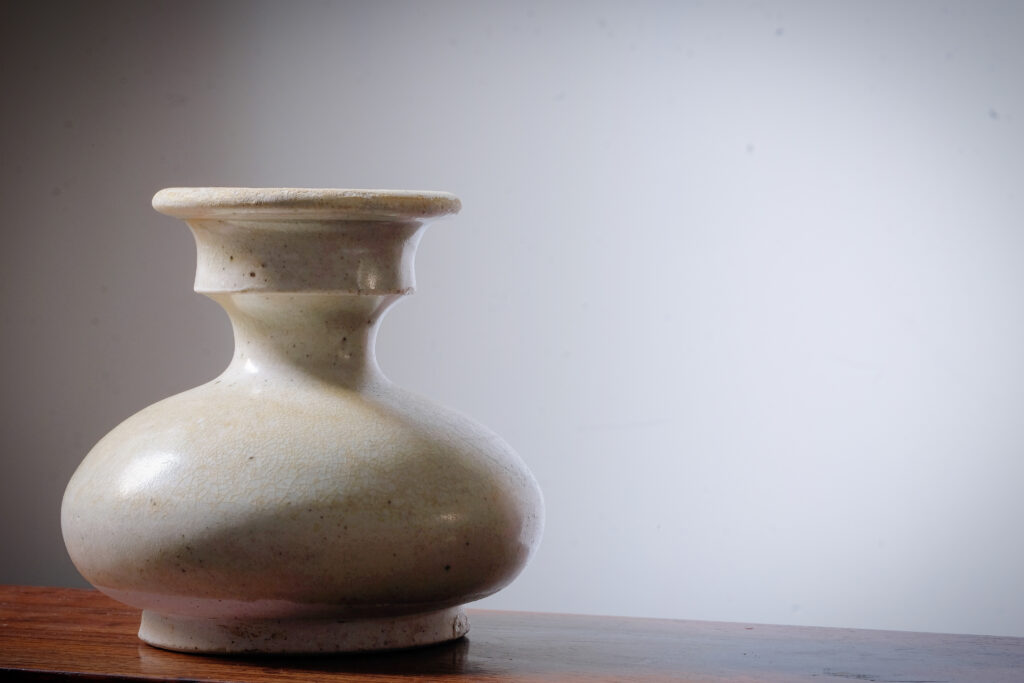 The vase is with a squat, globular body below a stepped neck and widely flared rim. It is covered in a finely-crackled, lustrous glaze stopping shortly above the flat foot.
9.5 cm (3 3/4 in.) high
Please see a very similar vase, sold at Christie's New York, 17/09/2010, lot 1301. 
PROVENANCE:
Purchased between 1938-1970, The Estate of the Late Walter Hochastader, hence by descent.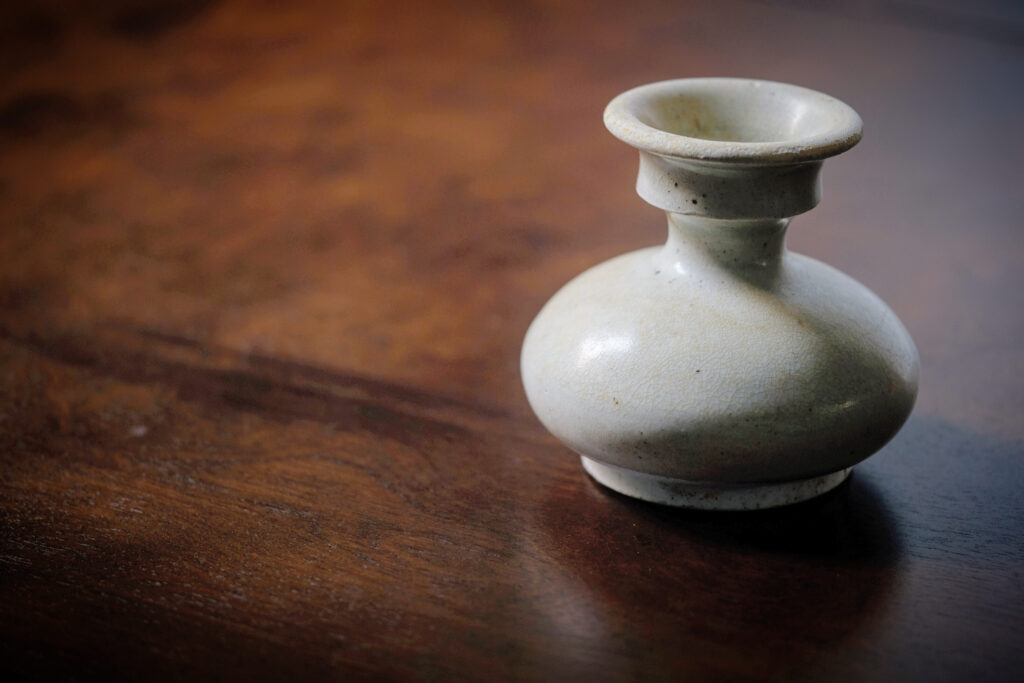 *A large number of the Hochstadter Collection was sold at Christie's, 18th/19th March 2009.
According to Christie's New York, "Walter Hochstadter's life revolved around China and its rich art and culture, despite his birth in southern Germany. He was born in the city of Augsburg in 1914 and after a long life spent traveling across the globe, passed away in 2007 in Adelaide, Australia. In his early twenties, Mr. Hochstadter journeyed to China, where he studied at the College of Chinese Studies in Beijing beginning in the summer of 1935. While in China, he visited kiln sites and pottery centers, beginning his life-long interest in Chinese ceramics, while also initiating his career as an art dealer. In 1938 Mr. Hochstadter established an address in New York, which he maintained for decades. Like all the others, this home served primarily as a base from where he traveled widely and frequently throughout Asia and Europe until his late eighties. During World War II, Mr. Hochstadter primarily commuted between Hong Kong and the United States, as his parents lived in New York. After China was liberated in World War II, he returned permanently to Hong Kong, where he resided until he retired to Adelaide in 1997. Although a very private individual, Walter Hochstadter was well known among connoisseurs, scholars, and collectors of Chinese art. Among the clients to whom he sold ceramics, bronze vessels, jades, and paintings, were many of the most active American collectors of their day, including Avery Brundage, C. C. Wang, Senator Theodore Francis Green, Eli Lilly, J.T. Tai, and Richard Hobart. Mr. Hochstadter also sold art to such venerable institutions as the Art Institute of Chicago, the Toledo Museum of Art, the Freer Gallery, Cleveland Museum of Art, and the Nelson-Atkins Museum. His interest in promoting the appreciation of Chinese art in the West inspired him to donate especially interesting objects to the Yale Art Gallery, the Harvard Art Museum, the Museum of Fine Arts, Boston, the National Palace Museum in Taipei, and the University of Hong Kong, where he was named an Honorary Fellow in the late 1950s. His dedication to the study of Chinese art resulted in the authorship of several highly regarded scholarly texts: Early Chinese Ceramics in the Buffalo Museum of Science (1946); "Pottery and Stonewares of Shang, Chou and Han" (BMFEA, No. 24, 1952); and "The Real Shen Chou" (Journal of Oriental Studies, 1959/60). His later years were spent conducting research and collecting photographs for a magnum opus, A Compendium of Chinese Paintings, in which he sought to present a canon of reliably authentic paintings by China's great masters. This final project synthesized Walter Hochstadter's life's work of encouraging and deepening interest in and love of Chinese art."